2 tags
Membership has its privileges
We were planning on heading towards the Bến Thành market to find snacks for lunch, but we stumbled upon Fanny's Ice Cream Parlor, which so many people and guidebooks tout as a great place to go. We weren't really looking for ice cream, though, but we noticed a sign for a rooftop restaurant on the same block that looked promising. Turns out it was closed, but on the floor beneath was a...
3 tags
3 tags
2 tags
Eating outside the Bến Thành Market, Ho Chi Minh...
We were looking for some authentic food, and decided to try this place outside the Bến Thành Market. It was touristy, but the food still looked authentic (what do we know, anyway?), so we thought we'd give it a whirl. The food was actually very good. We started with bánh xèo, which is a crisy rice "cake." It looks suspiciously like an omelette (well, a very thin omelette), but...
3 tags
1 tag
3 tags
1 tag
2 tags
Grape Escape
There's a new wine bar in Burlingame. The name is a bit too cutesy for me—Grape Escape—and the font used in their logo makes it even worse. But I'm hoping the food and atmosphere make those non-issues in their success. Ever since the closure of Nectar, my all-time favorite wine bar north of P.A. and south of SF, Burlingame has needed a good wine bar. I'm looking...
3 tags
Sons and Daughters did not disappoint
A little over a year ago, we decided to go to Sons and Daughters on a last minute whim. I ended up raving about it. Not just here, but to anyone who would listen. I've always felt it was the best meal I'd ever had. So I was a bit nervous going back a second time. It seems unlikely that a place can live up to such a memory. I'm happy to report, the experience was still impressive...
Clean Your Plate! →
Heard this story on the radio this morning—a restaurant in Sapporo that fines people who order their special fish dish and don't finish it. The fines go back to the fisherman. Love the intent—I never like seeing food wasted. Sometimes it's unavoidable—food can be inedible, even in restaurants. But in general, I usually manage to maintain my membership in the...
4 tags
Taking a trip in the wayback machine: the Tonga...
Wednesday night I was at the Jackson Browne concert at the Masonic Auditorium on Nob Hill in SF.  Due to an early start time, I wanted to find a place closeby for a quick bite to eat. The first thing that came to mind was the Tonga Room at the Fairmont: I figured that would be a great place for a cocktail and some appetizers. We didn't have a lot of time, but the food was actually not bad...
Tosca lives to see another day
Someone has invested in Tosca and will enable it to keeps its doors open with Jeannette Etheredge staying involved in some capacity. That's great news—it's a fantastic time machine in the heart of North Beach.  The new owners are successful restauranteurs from New York. Sean Penn, a regular of Tosca, reached out to them when he heard the plight of the bar. Looks like...
1 tag
Appliances built to last
The SF Chronicle had a gift section today and an article about retro appliances caught my eye. The very waffle iron that my mom used for years. I guess it must have broken at some point, because she bought another one eventually, but I don't think it ever made waffles the way this old Sunbeam did. Surfing around the site, I also found our family toaster. Unfortunately, sold out. I'd...
It wasn't the fault of the cocktails...
The other day, my brother pointed out that my blog about TRB in Beijing was full of amusing inconsistencies (well, OK, some might call them mistakes). For one thing, I mentioned it was my last night in Tokyo, when, in fact, I was in Beijing. Then I also was writing about suckling pig, but kept mentioning the duck. Huh? I'd like to say we also had duck that night, but now it's long ago enough so...
State Bird Provisions
It's a strange name for a restaurant*, but apparently people don't judge a restaurant by its name. Lines form around 5pm for a 5:30 opening. They take reservations, but only 2 months in advance, and the slots are all full. The concept is interesting: lots of small plates served off of carts and trays, just like a dim sum palace. I love dim sum, and I also like the idea of seeing what my food...
"That did have good memories. I remember Auntie Louise telling us not to get..."
– Note from my sister after I sent my siblings a link to a site that remembered Ontra Cafeteria, a restaurant we went to as kids.
Old Los Angeles Restaurants →
Came across this site when I googled "Ontra's Cafeteria" on a whim. Fun! But missing a lot of joints…
3 tags
The making of foodies
The other day my nephew was coming to town and called to ask if I wanted to meet up. Hadn't seen him in a long time, and jumped at the chance. He suggested we try State Bird Provisions. I hadn't heard of it, but as it turns out, I'm probably one of the few who hadn't. Apparently it's one of those places where you have to book two months in advance—if you can....
North Beach Revisited
It's been a long time since I spent any time in North Beach. In younger days, seems like it was our go-to city destination. Whenever there were out-of-town visitors, we ended up in North Beach. Maybe I stopped going there after living in Italy. For the longest time after returning to the states, I couldn't go out for Italian food. It was always disappointing. It was like all the...
1 tag
Quality of Range is always good
Had another delicious meal at Range on Saturday. I don't think I've ever been disappointed, and this time was no different. Nettle soup So green you could see the vitamins. A pleasantly mild bitterness. Steamed manila clams with sweet and hot peppers, basil and garlic toast. Eating the combination of the clams with the peppers was outstanding. Duck breast with shelling...
3 tags
Tosca Cafe on Columbus
A friend treated me to some of his favorite haunts in North Beach, one of them being Tosca Cafe. It's been there since before 1920, and judging from the looks of it, probably has not changed all that much since then. The walls have old paintings (maybe? not sure since it was too dark for me to tell) which appear to have yellowed from years of smoke and grime. A couple of hallmarks of...
3 tags
4 tags
"Go Pig or Stay Home"
That's the slogan of Jim N' Nick's Bar-B-Q, to which I wholly subscribe. Pics from last weekend's Eat Real Fest in Jack London Square. A beautiful fall day, although more shade and less crowds would have been better. Grilling the corn to accompany the pork sandwiches at Jim N' Nick's Bar-B-Q The meat side The cracklin' was a great...
4 tags
3 tags
Read all about it!
I'm sorely behind in trying out local cocktail lounges, but now I can put a checkmark next to Local Edition. Housed in the basement of the Hearst Building where the presses for the Examiner used to hum, it has an elegant decor reminiscent of mid-century clubs (red leather and curtains…you know). I enjoyed my cocktail, the Yellow Kid: gin, lemon, dill syrup, Velvet Falernum (no, I...
3 tags
2 tags
" Zhacai [a type of Chinese pickles] is made with salt instead of brine,..."
– Mark Kurlansky, Salt Started to re-read this book after I recommended it to a friend. Fascinating read!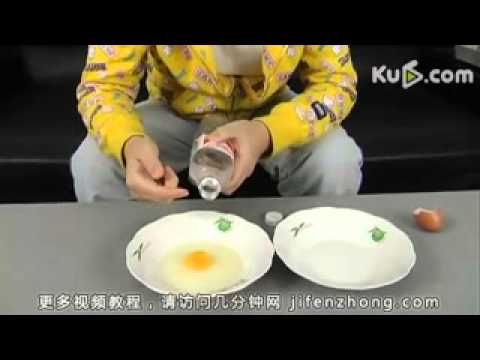 Central Kitchen -- needs work
I'd been interested in trying Central Kitchen after reading about it first in the Style section of the SF Chronicle and then later in the Food&Wine section. Even though Michael Bauer dinged it, it still sounded like a happening place that was worth trying. Sadly, my feeling about the place was not much more positive. He was spot-on about one thing: they blast the stereo and it's...
NOBU--for good American Japanese food
California Roll and Tempura Shrimp Roll at NOBU in Tokyo. Yes it's American, but it's tasty. NOBU is walking distance from the ANA, so it's part of the restaurant rotation practically every time we are in Tokyo. Japanese colleagues tell me it's not so good—probably too Americanized for their tastes. I've had some delicious dishes here, however, including an...
2 tags
Authentic Thai
Photo © Paciano Triunfo What a great idea: a Thai Buddhist temple that serves up authentic Thai food on Sundays as a fundraiser. Picnic tables and plenty of shady and sunny spots to lay a picnic blanket. The food was fresh, yummy and reasonably priced. And the spicy was indeed spicy. Thai coffee and iced tea available, but way too sweet for my taste. I didn't have my camera nor phone so...
3 tags
1 tag
1 tag
3 tags